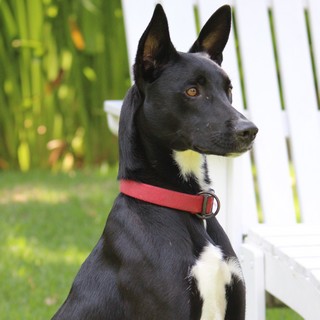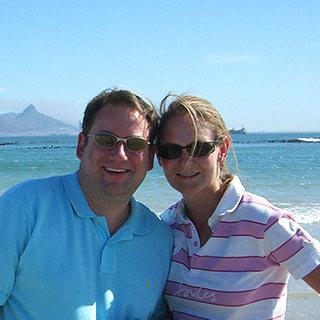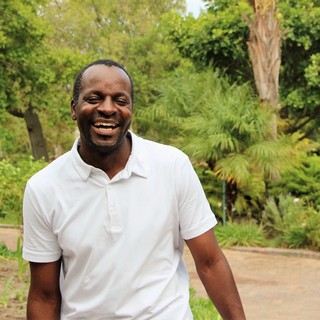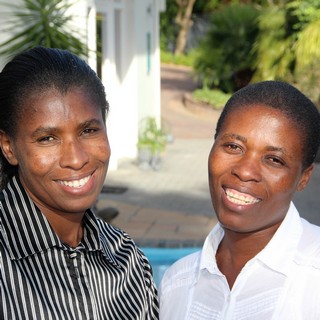 About the owners
Let us introduce ourselves and our little 'family' to you.
All of us are looking forward to meeting you soon in personal!
---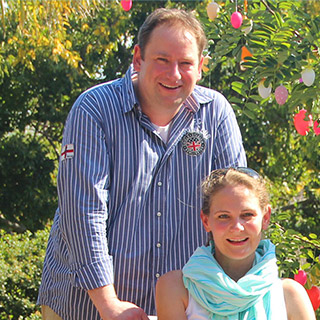 Claudia and Marc
It was just time for us to do "something else" in the second half of our lives, kind of pressing the reset-button and enjoy experiencing starting something "new" from scratch.
Claudia worked as a head-of-buying for a German retailer and Marc was running his own textile trading-agency. Interesting and demanding job`s - we learned a lot - traveled a lot - gained a lot of experience and skills but in the end didn`t have enough time to enjoy live.
We decided to hold it with Monty Pyton: "Now to something completely different". And what can we say? It is different to run a guesthouse and it feels great! We are enjoying the new job and the new livestyle in Western Cape, South Africa.
Our pets
The 'real' owners of this place :)!
Paule and Miss Sophie: Both happy rescue dogs from welfare-organisations. 
A wise man once said: "It is possible to live life without a dog - but it is completely unnecessary."
Beside their job of giving happiness to us and guests they make sure no unexpected strangers are checking-in.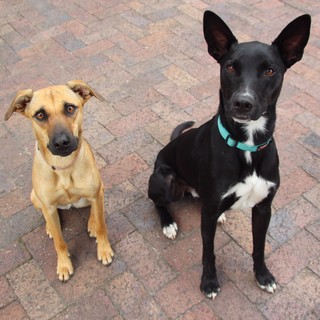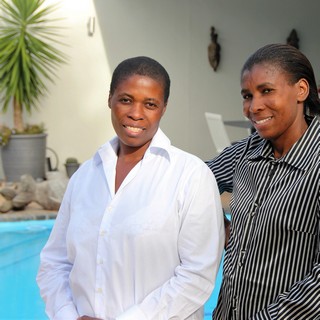 Our staff
We proudly present our good helping hands to you:
Edzayi (please see above) is busy keeping the spacious garden in best shape for our guests and all of us - being well versed in what he is doing you can just enjoy his work-results.
Anita and Dorcas - our main-maids - are joining us since spring 2014 already. Experienced and hard working as they are, we are very happy to have them in our team all year long. For the peak-season they are supported by further part-time working room-maids.