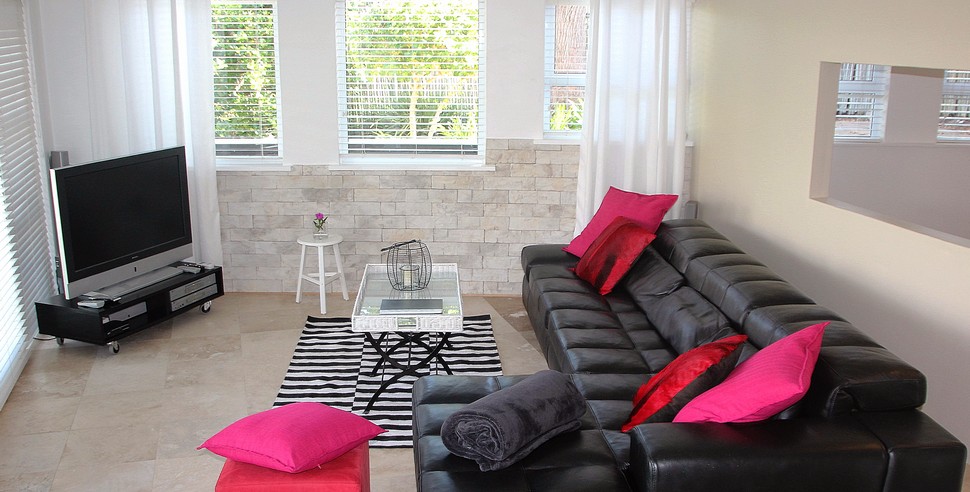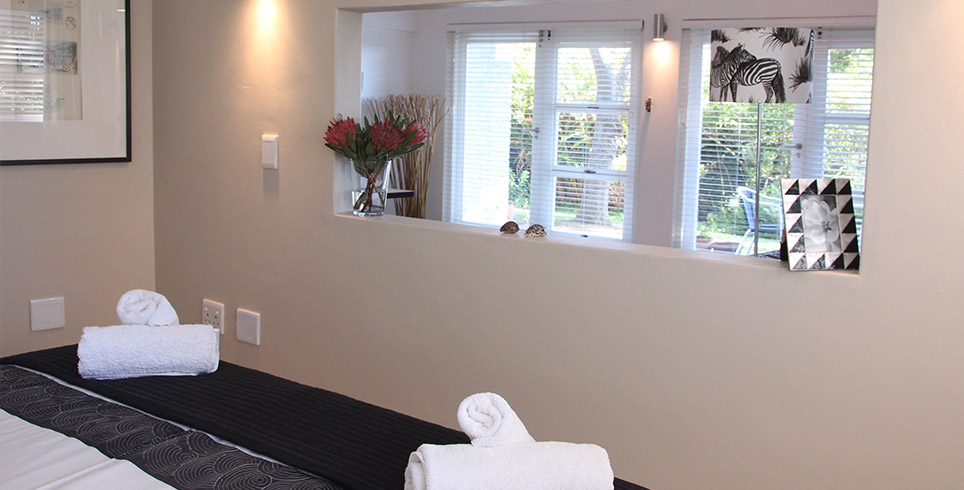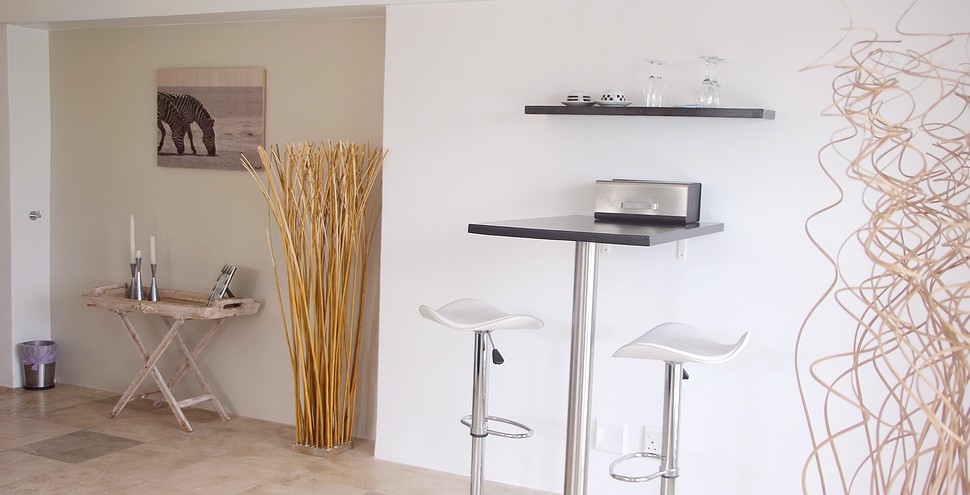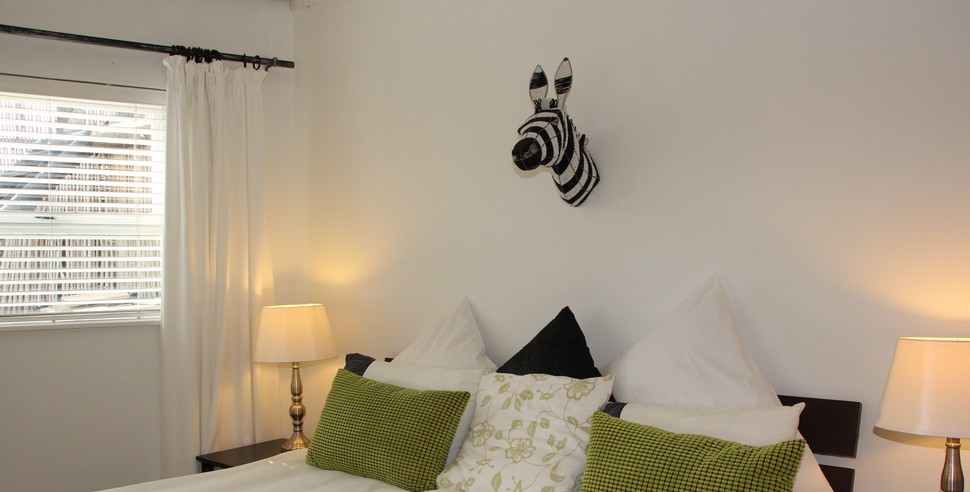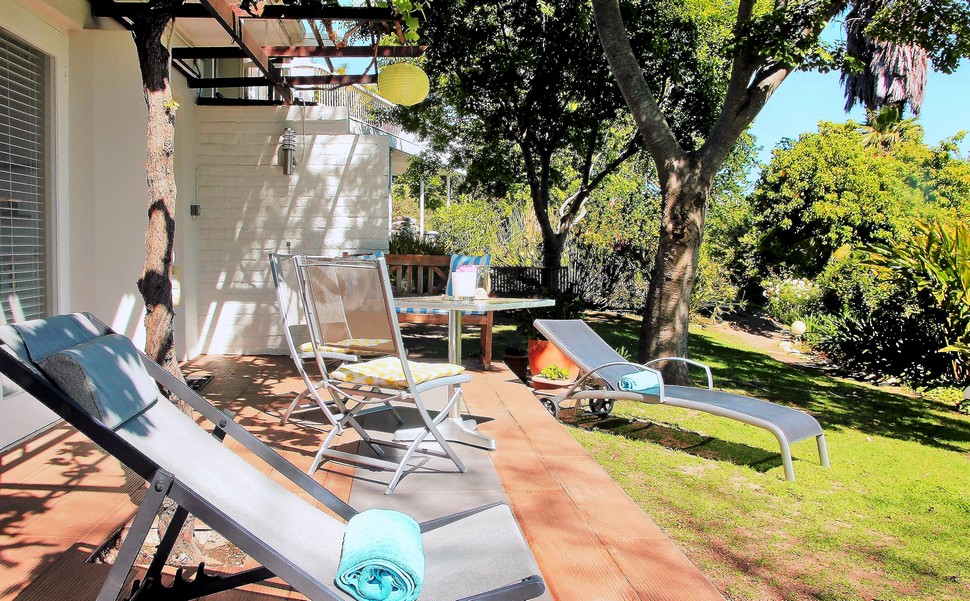 Zebra Suite
Perfect combination of modern furniture and African look
A beautiful mix of a modern leather sofa combined with hints of Africa by adding natural materials in charming colours on approx. 62 qm.
A clear and interesting structure of the suite, very light with big windows along two sides of this unit.
The kitchenette floats with its bar and seating-area into the living-room, offers a coffee-plunger, toaster, stove, fridge and cutlery, crockery as well as glassware to you.
While the bedroom being a separate room you still have views into the garden from your bed!
Outside in the garden - you have private access - there is a seating area with a table and two chairs; also providing two sun-beds just for your private use.
The technical equipment has a large-scale, wall-mounted flat screen TV for you including a DVD-player and Dolby Surround 5.1, a radio-alarm-clock with IPod dock-in, hair-dryer and an air-condition plus well-equipped kitchenette.
The bathroom with roomy walk-in shower and two sinks just sums up this accommodation to a beautiful modern and luxurious suite.
Rates & Booking
Low-season
Mid-season
High-season
2023-APR-16 - 2023-SEP-30
2023-OCT-01 - 2023-NOV-30
2023-DEC-01 - 2024-APR-15
single
double
single
double
single
double
Bed & Breakfast
R 1280
R 1590
R 1850
R 2400
R 2650
R 3100
book now
Self-Catering
R 1050
R 1390
R 1750
R 2200
R 2550
R 2850
book now