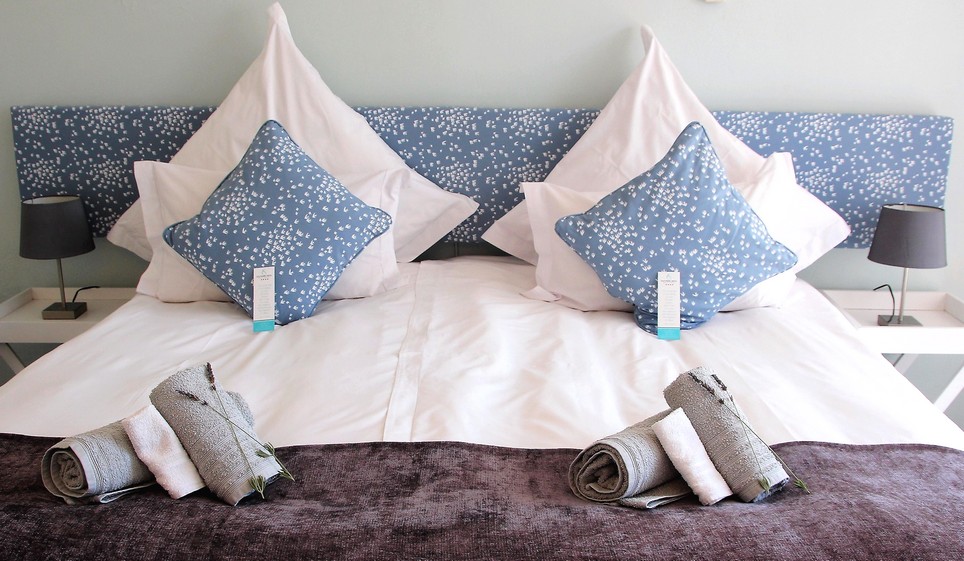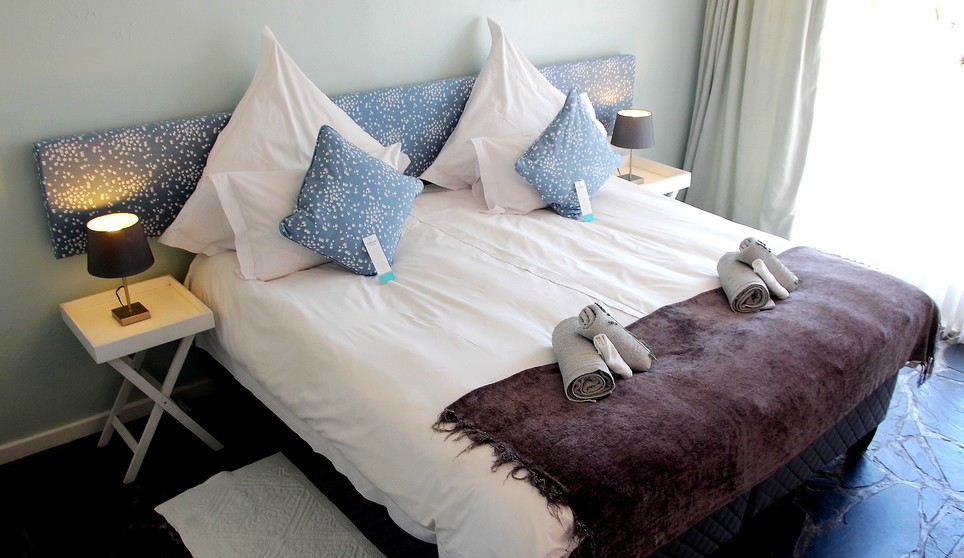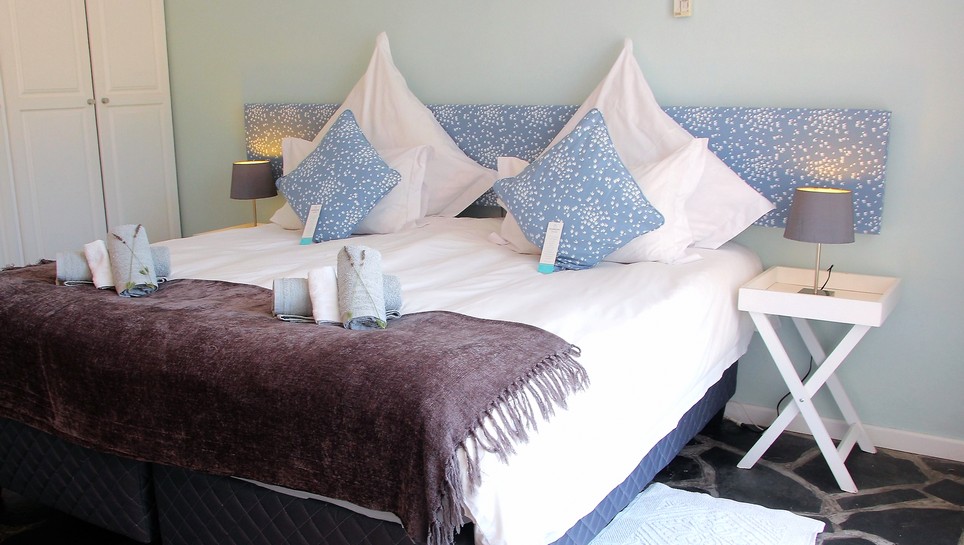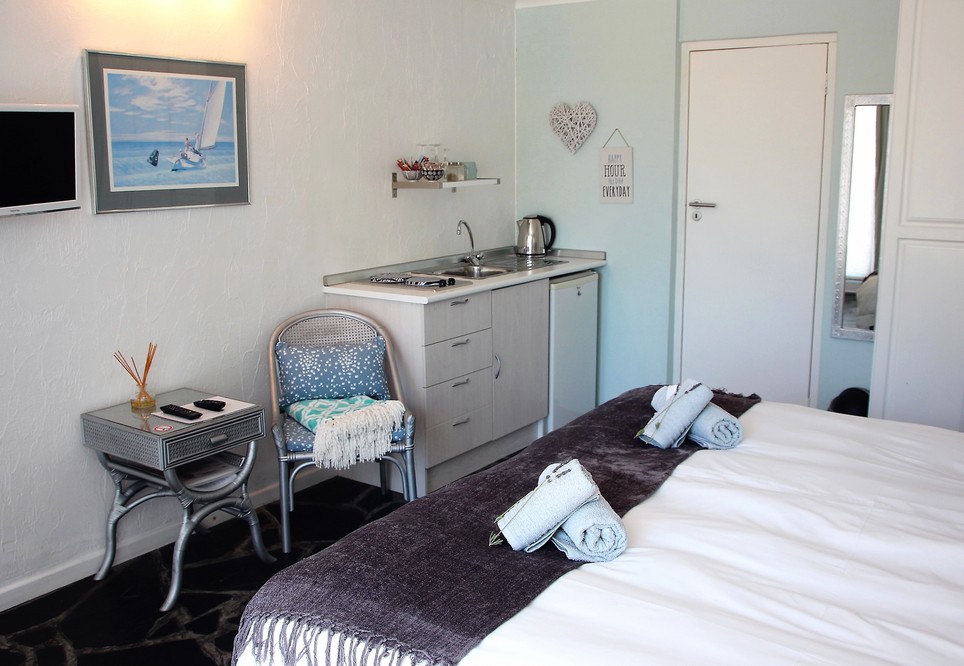 Cheetah Room
All you need is just here!
Cheetah Room is our economy room. It is called like that as it is slightly smaller than our other double rooms. But that`s it already as it is offering all the equipment as all other rooms at Southern Cross Guesthouse - and even more: It is the only double room that has its own little kitchenette.
It is also the only unit with us having a twin-bed. If this should be your wish, please let us know that you want both beds to be put seperated and we are happy to arrange like that for your convenience.
That`s also why you can book this room on self-catering basis and enjoy your own sort of breakfast, sitting outside in fromt of your room looking into the garden.
Both perfect for tourists or business travellers it offers just the right amount of independence. The bathroom with shower is en-suite and the room is equipped with air-condition, hairdryer, equipped kitchenette and LCD-TV. Need more? Just grab the bottle of wine from your fridge and enjoy it in your own yard in front the room.