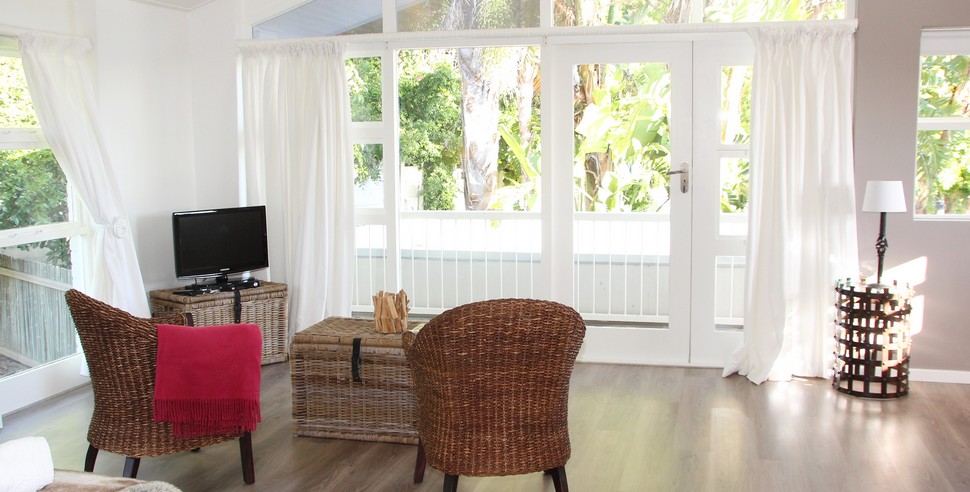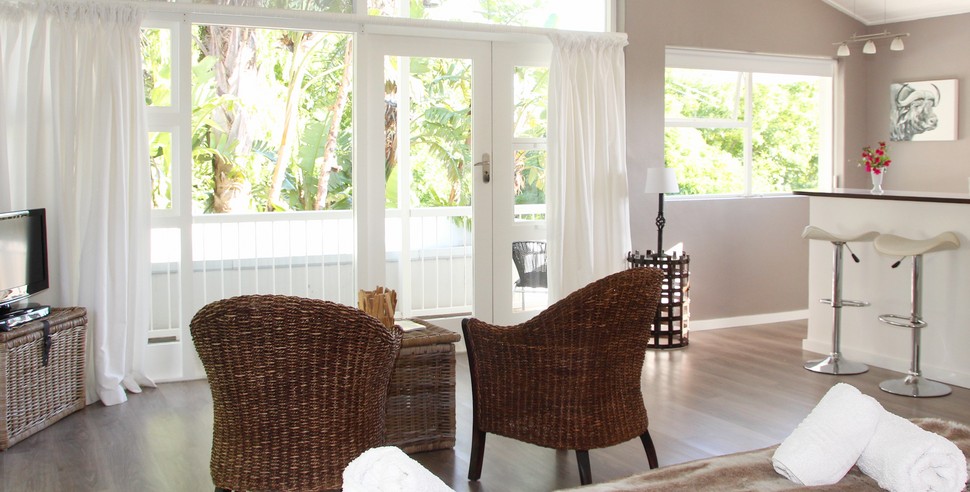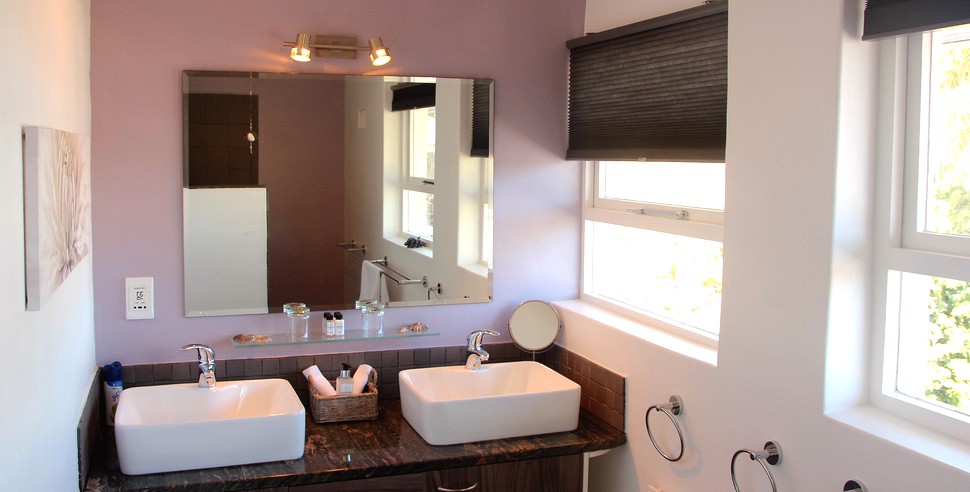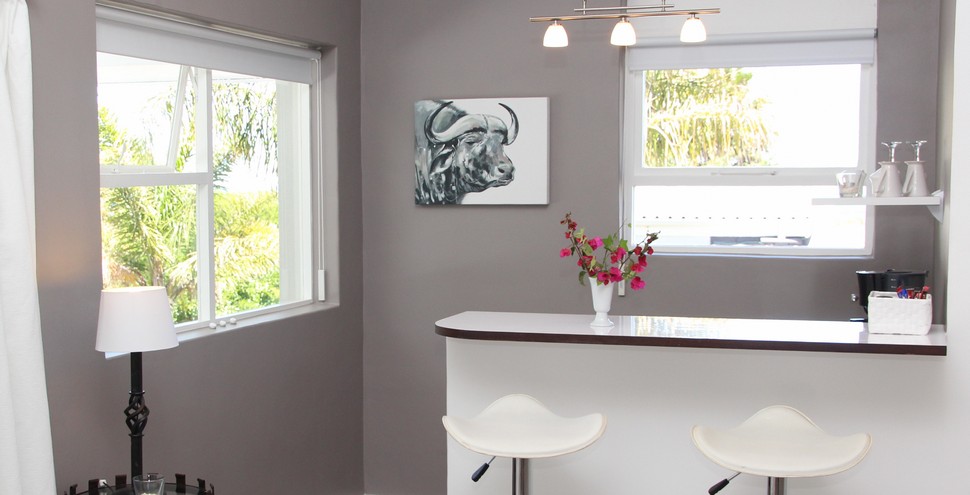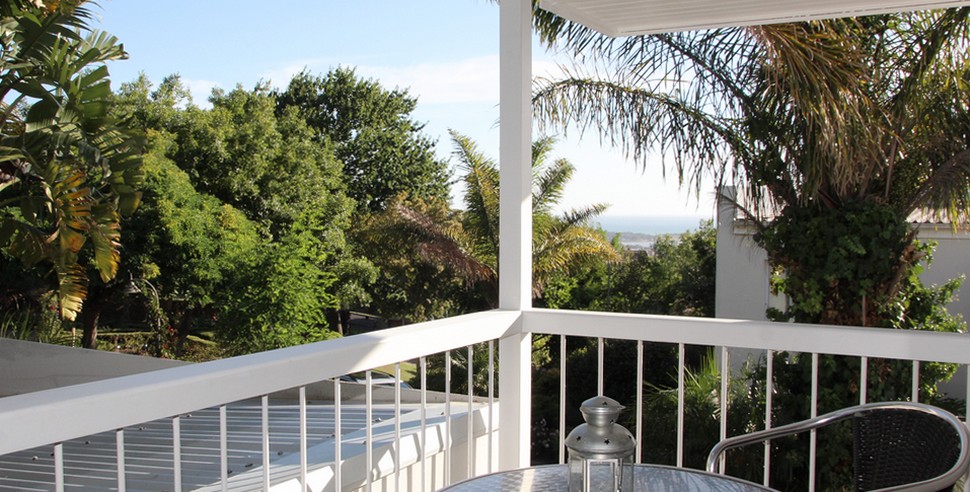 Buffalo Junior Suite
Stunning mountain- and sea-views just for you!
Buffalo Junior Suite will caress your eyes!
All held in matching crème, white and brown colours - an elegant, tasteful and soothing style.
On approx. 43 qm the junior suites offers beside the king-size bed 2 comfortable armchairs next to a coffee table to you.
Either from here or directly from the bed you enjoy watching TV or a DVD on a modern flat screen (26 INCH LCD).
The kitchenette has got a separate bar-table and seating-area.
Stunning sunsets are your enjoyment from here or from your balcony. 
The bathroom with walk-in shower offers views over False Bay on top.
Air-condition, an alarm clock, a hair-dryer and a well-equipped kitchenette are available for you in this suite.
Rates & Booking
Low-season
Mid-season
High-season
2023-APR-16 - 2023-SEP-30
2023-OCT-01 - 2023-NOV-30
2023-DEC-01 - 2024-APR-15
single
double
single
double
single
double
Bed & Breakfast
R 1050
R 1490
R 1750
R 2100
R 2250
R 2600
book now
Self-Catering
R 950
R 1290
R 1650
R 1950
R 2100
R 2350
book now